$950 CAD | $744 USD
Original Painting by Simon Falk 
"Study04_01_16". 4' x 4'. Acrylic, Resin on Canvas. 2016
An exploration of color, form, texture, layers; creating harmony between virtual and physical space. The composition was created by rendering a 3D animation. A still from that animation was manipulated with graphic design software. The evolved composition is manifested through a process of shuffling digital mock ups and intuitive changes to the painting.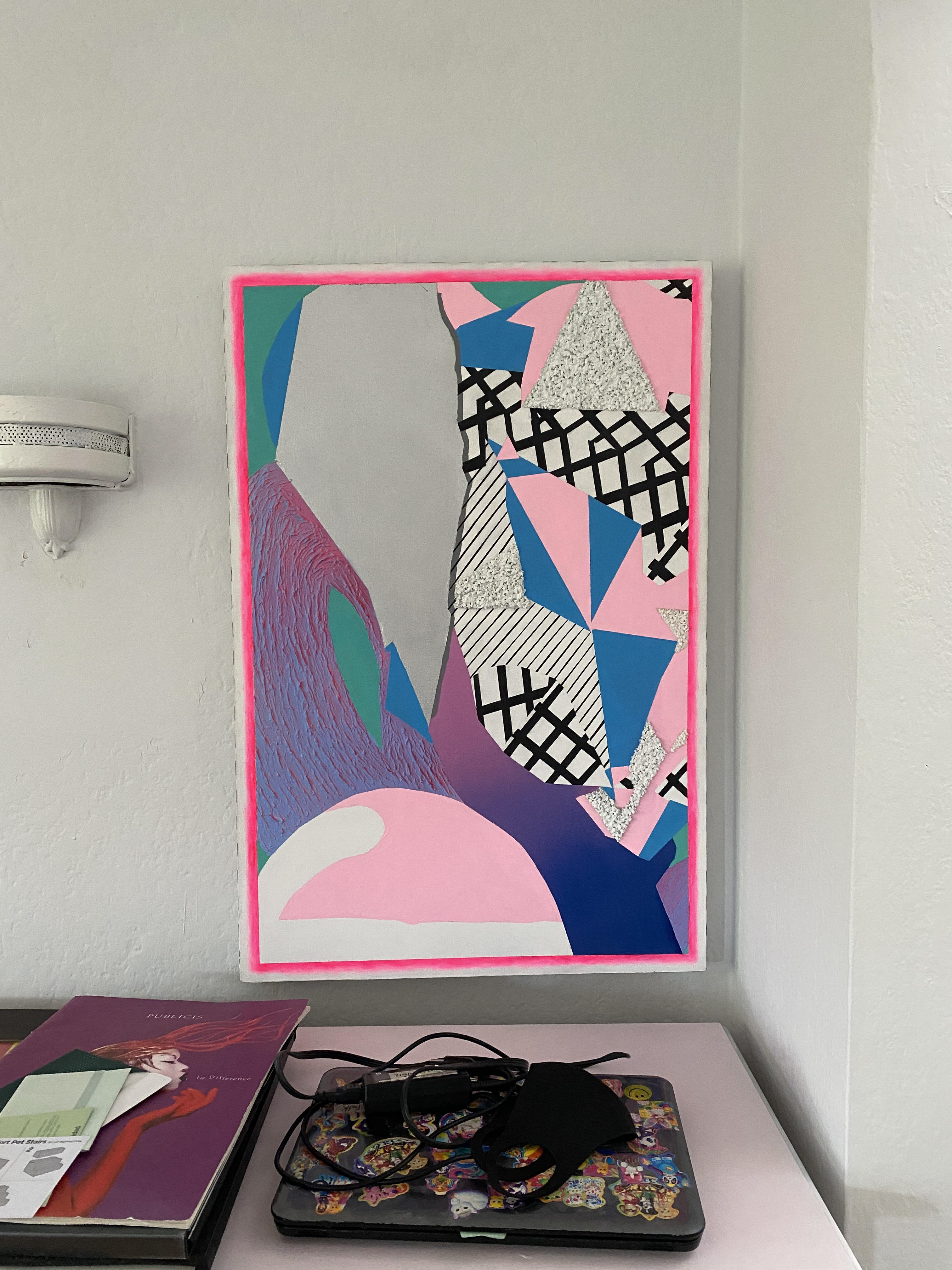 Thank you! I will respond ASAP
🤝 

After your initial inquiry you will receive a quote for the additional shipping cost and estimated delivery time within 1-2 business days
🚗 Local pickup is available in Toronto
♻️ Shipping container is constructed with sustainably sourced materials
📭 Upon a safe delivery no refunds or exchanges.
⚠️ Some international orders may be subject to customs fees. Any additional shipping and customs fees incurred are the sole responsibility of the recipient.
⚠️ I hold no responsibility for lost/stolen packages once they have been passed into the hands of postal services.
⚠️ By purchasing the artwork you understand the digital component is not guaranteed to be functioning forever. If the digital component fails, a repair may be provided for an additional cost.