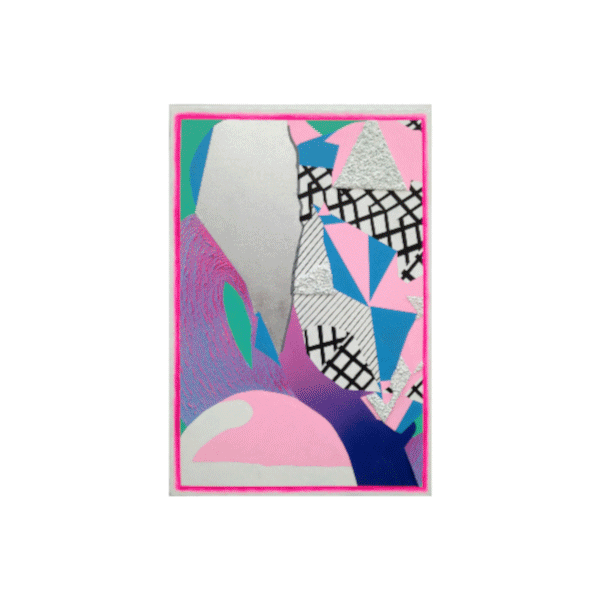 Original Painting by Simon Falk 
"Study04_01_16". 4' x 4'. Acrylic, Resin on Canvas. 2016. 

This work is accompanied by an experimental film. 
An exploration of color, form, texture, layers; creating harmony between virtual and physical space. The composition was created by initially rendering a 3D animation - featuring primitive shapes and randomly generated particles. A still from that animation was manipulated with graphic design software. The evolved composition is manifested through a process of shuffling digital mock ups and intuitive changes to the painting. With an awareness of the omnipresence of commercial technologies, acrylic paint is mixed with fluorescent pigment in order for the painting to appear vibrant when photographing it.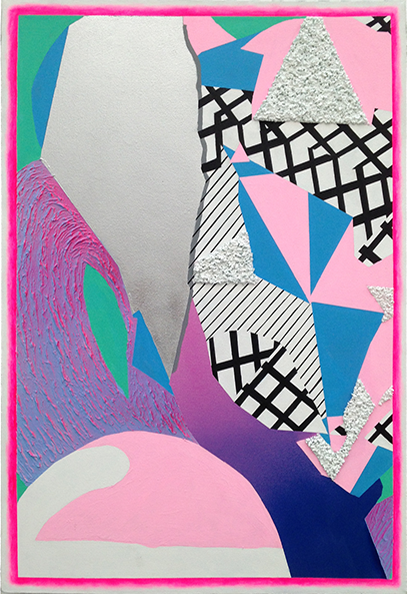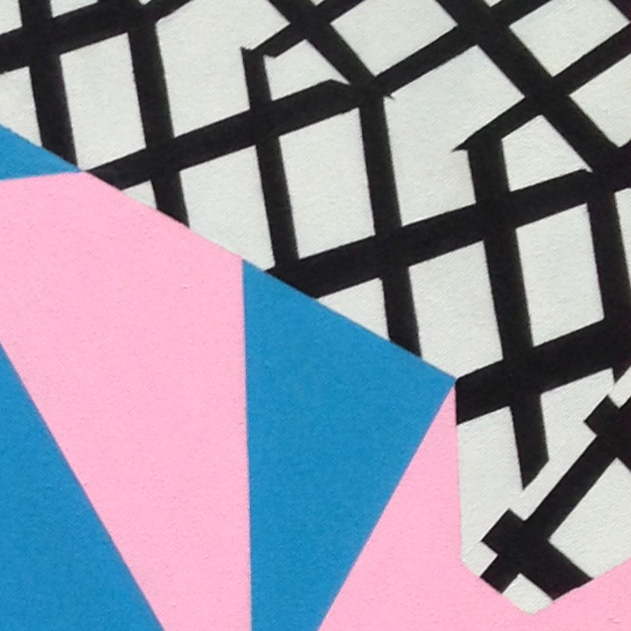 Thank you! I will respond ASAP
🤝 

After your initial inquiry you will receive a quote for the additional shipping cost and estimated delivery time
🚗 Local pickup is available
♻️ Shipping container is constructed with sustainably sourced materials
📭 Upon a safe delivery no refunds or exchanges.
⚠️ Some international orders may be subject to customs fees. Any additional shipping and customs fees incurred are the sole responsibility of the recipient.
⚠️ I hold no responsibility for lost/stolen packages once they have been passed into the hands of postal services.